Leica ARveo microscopes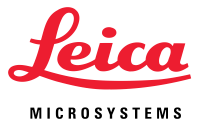 The ARveo Augmented Reality Digital Microscopes
In delicate neurosurgery your vision and understanding of anatomical structures and physiological processes powers your decision-making.
How would it impact outcomes if you had a single, precise, augmented view of the surgical field, in one augmented microscope platform?
CaptiView
FL400
FL560
GLOW800
ARveo 8
CaptiView
Image injection module

CaptiView
To make precise, confident decisions during critical cranial surgery, you require multiple pieces of visual data for a full picture of the surgical site.
What if you could keep your eyes and focus on your patient with full confidence that you are seeing all supporting visual information with high resolution and contrast? With CaptiView image injection this can be your new OR experience! View FL800 fluorescence, GLOW800 Augmented Reality fluorescence, microscope information, endoscope images, and data from Image Guided Surgery (IGS) or neuronavigation systems directly in the microscope eyepieces.
FL400
FL560
GLOW800
ARveo 8
Request a demo, quote or ask a question.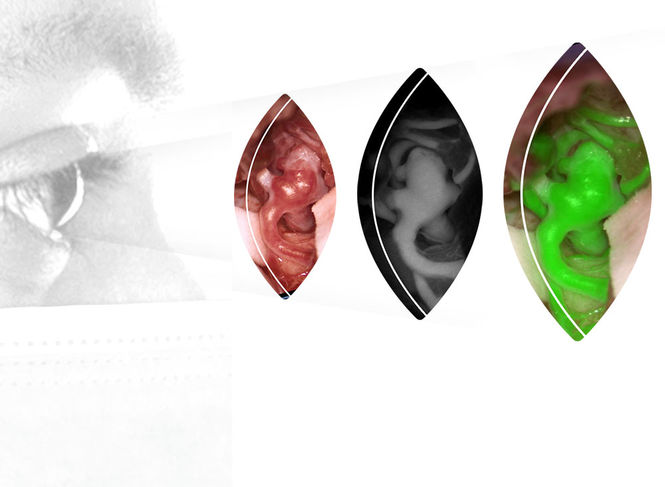 Empower your decision-making with Augmented Reality

The ARveo microscope integrates the supplementary imaging information you need to make precise, confident decisions. Enhance your understanding with IGS data and our propriety GLOW Augmented Reality (AR) technology.

Building on a decade of leadership in fluorescence imaging, GLOW AR is ready to revolutionize the way you navigate your most challenging neurosurgical procedures.

A sophisticated imaging sensor and algorithms capture, optimize, and combine multiple spectral bands of visible and fluorescent light. The result is faithful, natural coloring of tissue and accurate representation of fluorescence intensity.
Request a demo, quote or ask a question.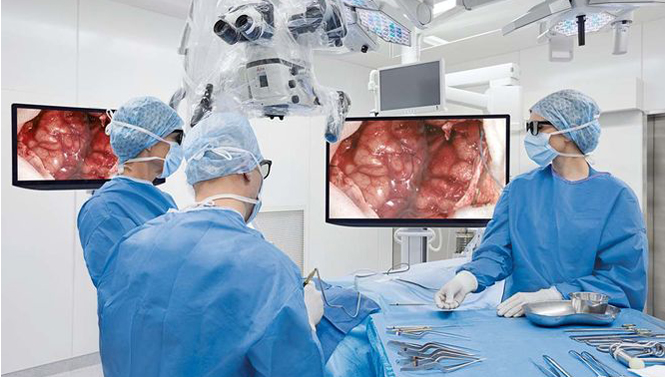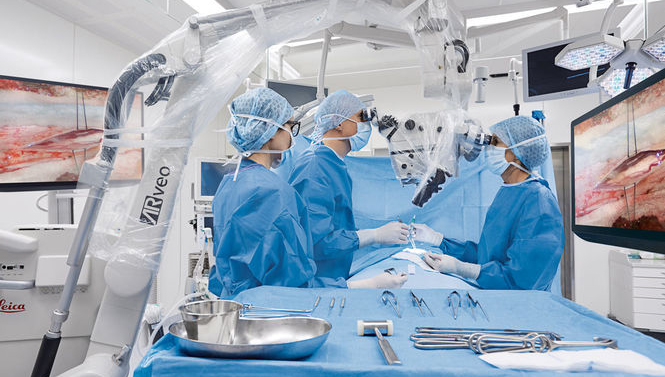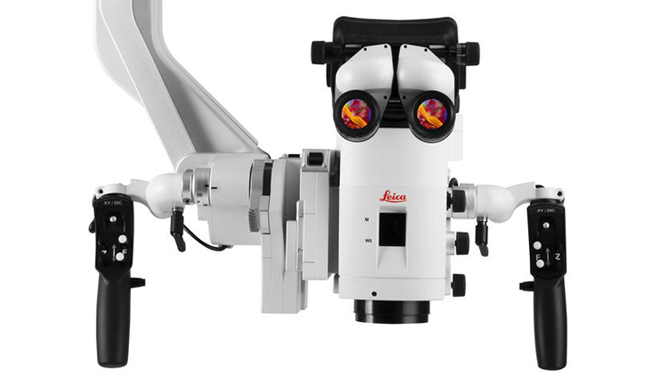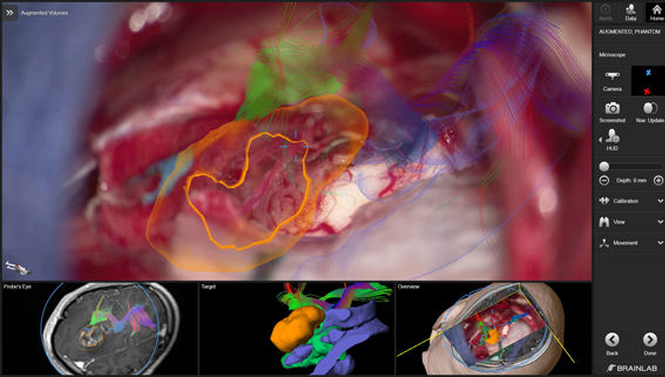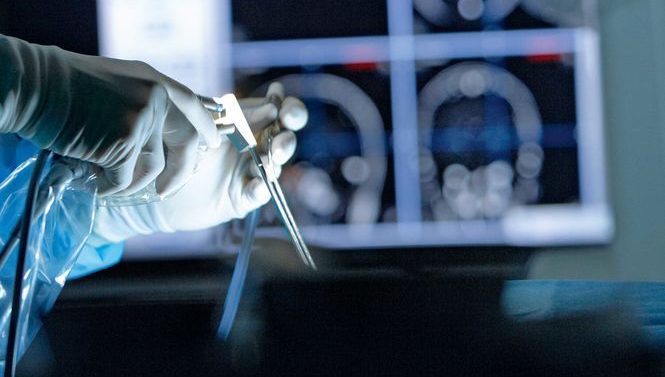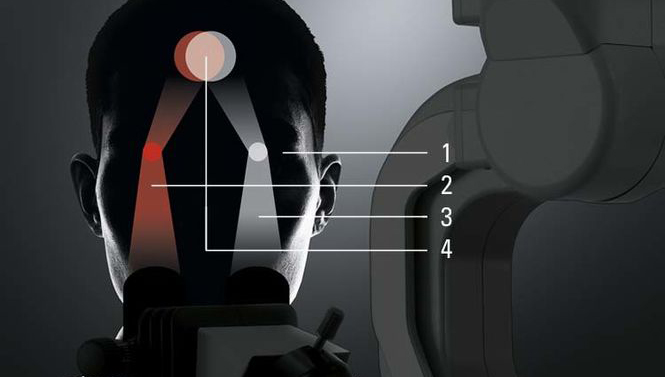 Request a demo, quote or a question from Select Surgical.